Do you know someone who is a craft beer lover and wondering where to start in buying them a beer gift set this Christmas?
I know it can be a daunting task, especially if you aren't a beer geek to know what they might like. We here at Electric Bear have tried to give you a simple guide to beer gifts, from what styles to choose to how should I store them until the big day.
What beer styles do they drink?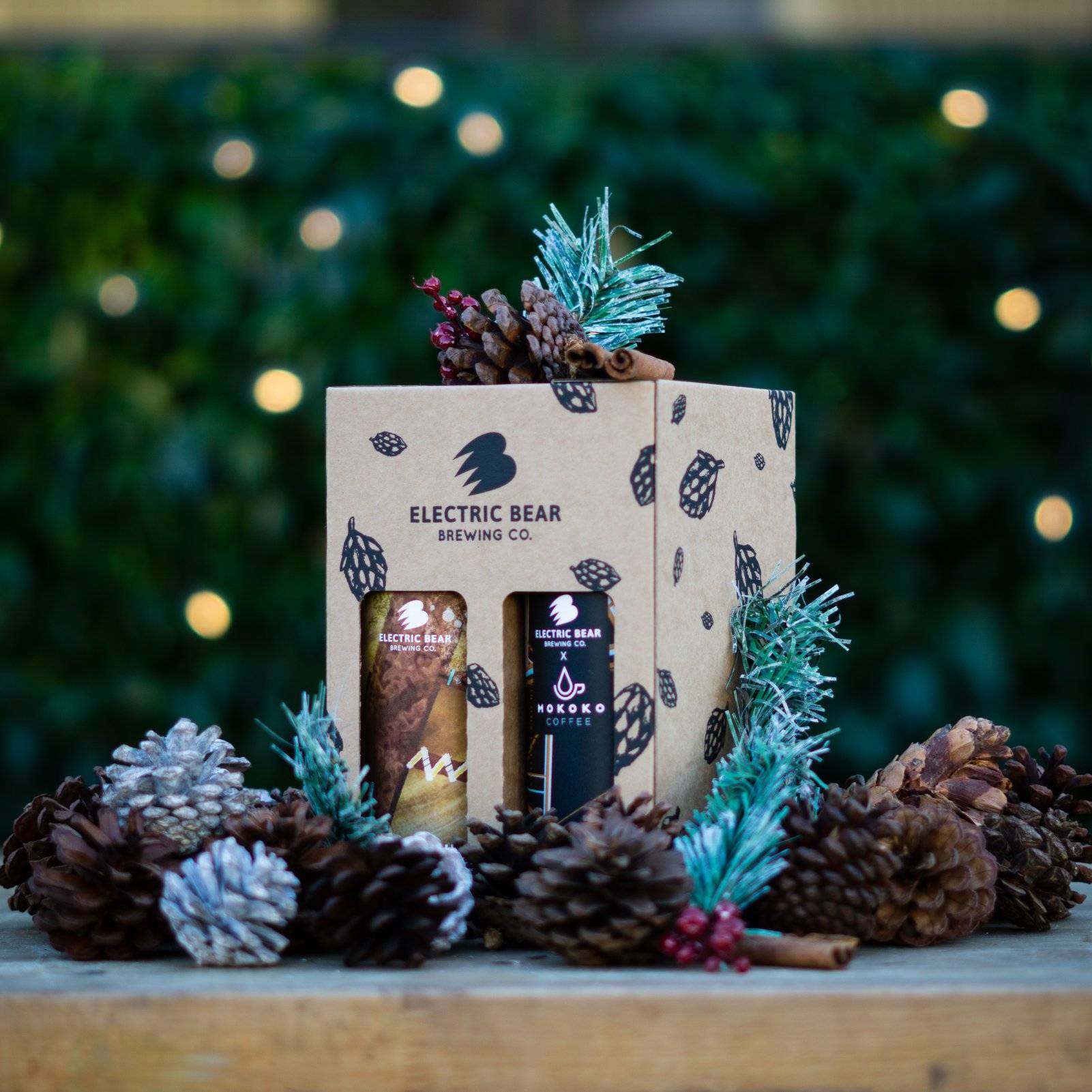 Now this is a great place to start. What do they usually drink? If they go to the pub or shop, do they go for? Lagers and pale ales? Or have you seen them experiment with sours, stouts, and strong beers?

This is the basis to choosing what beer gift set to buy, and good news, with all of our gift sets, you can chose between pale ales & IPAs, and mixed styles.
Pale Ale &IPAs
In this beer case you will find our some of our classic core range of beers including Werrrd!, our4.2% American Pale Ale and Zorbing 4.1% GF pale ale. We will also add some special one-off brews including IPAs between 5-6.5%. It is a great option even if you are unsure what beer they prefer as you will be safe in the knowledge that they will enjoy this selection.
Mixed Styles
In this case your selection will include some of the beers from our pale ale and IPA collection, but we will also include a few stouts, sours and Lager. We will curate the mix with the most variety as we can so be safe in the knowledge the case won't be 5 different stouts. This case is designed for the adventurous beer drinker.
How Much Do You Have To Spend?
Now you know what beer style you want to choose, time to look at the best beer gift set for your budget. Here is a quick run down of our beer gifts.
Beer Gifts For £10 and Under
Great Stocking Fillers and add on extras to make your gift special.
Our 4 and 6 packs come packed in gift boxes so are perfect to wrap and go. We have a huge selection of T-shirts and apparel, have a look at our Merchandise.
This budget can hold our main beer gift sets, 6, 9 or 12 beers with a glass and a premium beer snack.
Thinking of going all out? The Mega Bear Box has 16 beers, 2 glasses and 4 snacks and is an Electric Bear fans' dream. Or treat your loved one to a subscription for 3 or 6 months, a case of 12 beers and a snack will be delivered on the first Wednesday of every month.
When To Buy And How To Store Your Beer Gift Until Christmas
To Order For Guaranteed Delivery Before Christmas
Not sure when to buy or how to store you beer for Christmas
?
Well you can get going right now, we have a rotational stock of cans which will have best before dates no shorter than 3-6 months at the time of purchase. We recommend that the beer is stored in a cool, dry place, such as an airing cupboard or garage. If you are in doubt, we also offer
gift vouchers
from £10
, keep it easy and let them decide from our full range on the website!