THE WHY
International Women's Day happens once a year and is in place to celebrate women's role in history, progression and equality, especially in the workplace. It felt more important than ever to come together this year and collaborate due to the pandemic and a general feeling of disconnect, so organising a virtual collaboration brew for International Women's Day was a no brainer. It's my first year in the office at Electric Bear and the only woman in the Company, I was excited to organise something that would bring women in brewing together and make a difference.
THE WHO
I guess I should start by telling you a bit more about me, I am Bec, working in Sales and Marketing for Electric Bear Brewing. The brewery started in 2015, specialising in experimental flavours and contemporary craft beer. Finding my fellow-brewing ladies was easy and I could not wait to get started.
First in the ring was Heather, working as operations manager at Pig's Ears, an independent beer wholesaler in London, South East and South West.
Then came Rosie, who has just started her own business in Manchester, Good Libations, selling beer directly from breweries to businesses mostly in the north, and specialising in beer from the South West. 
 Us three are comrades in arms, friends for the last 10 years, brought together over the love of beer and supporting each other into beery careers and bossing it!
Next it was time to get some other breweries involved and luckily Bristol has a good number of breweries ran by women!
Bring in Arbor, and importantly Meg, who started her brewery with her partner in 2007 where they make exceptional beers in pint-sized cans no less.
Next up Maria, co-owner of New Bristol Brewery, making modern, experimental beers in small batches for the freshest beer.
Finally, Kelly, co-owner of Good Chemistry Brewing and Amber in sales rounding up the group! Good Chemistry has been brewing since 2015 starting on a 10-barrel kit and growing massively brewing classic styles with a modern concept and focusing on chemistry and precision.
THE WHEN
International Women's Day is the 8th of March, we decided that the brew would happen on the day. There was a lot of organising before we got to this stage though. It would have been lovely to all get together and chat through ideas, beers and names. However, it would most probably result in us all having a beer and getting off topic entirely.
Welcoming Zoom to the mix! Unfortunately, it all had to be a bit more virtual than that and our first zoom call was scheduled. It was still lovely to catch up with these ladies, who have been a massive inspiration to me over the years. We all discussed how our breweries were coping, did a bit of gossip sharing and then got into the beer and what we wanted to achieve with this collab.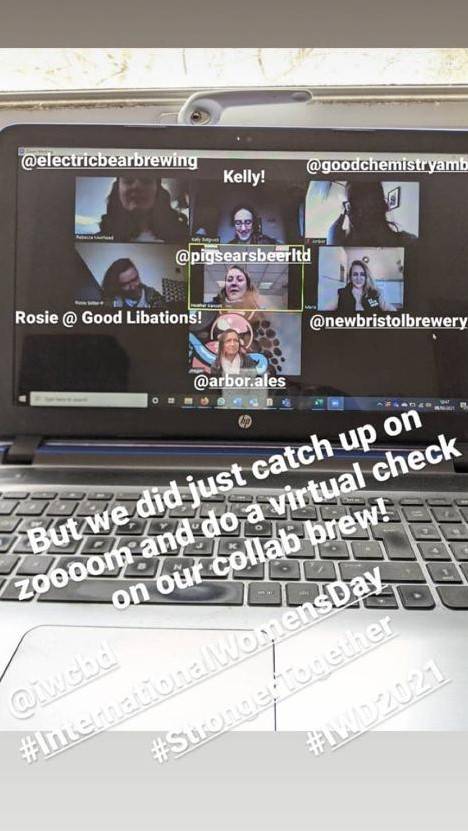 It was important to us all not just to brew a beer, but to support a charity that helps women. Charities and donations have really struggled in the pandemic, where money has been tight for a lot of people, but services are more essential than they have been before. One harrowing statistic has been that there was a 65% increase in calls to the National Domestic Abuse helpline between April and June 2020. 
After contacting a few charities, we decided to support Women's Aid. Women's Aid is a grassroots federation working together to provide life-saving services in England for women and children, with the aim to build a future where domestic abuse is not tolerated. We decided that 30p per can or pint of our collaborative beer would go to support Women's Aid, and they have been great at providing us with information about the charity and everything they do.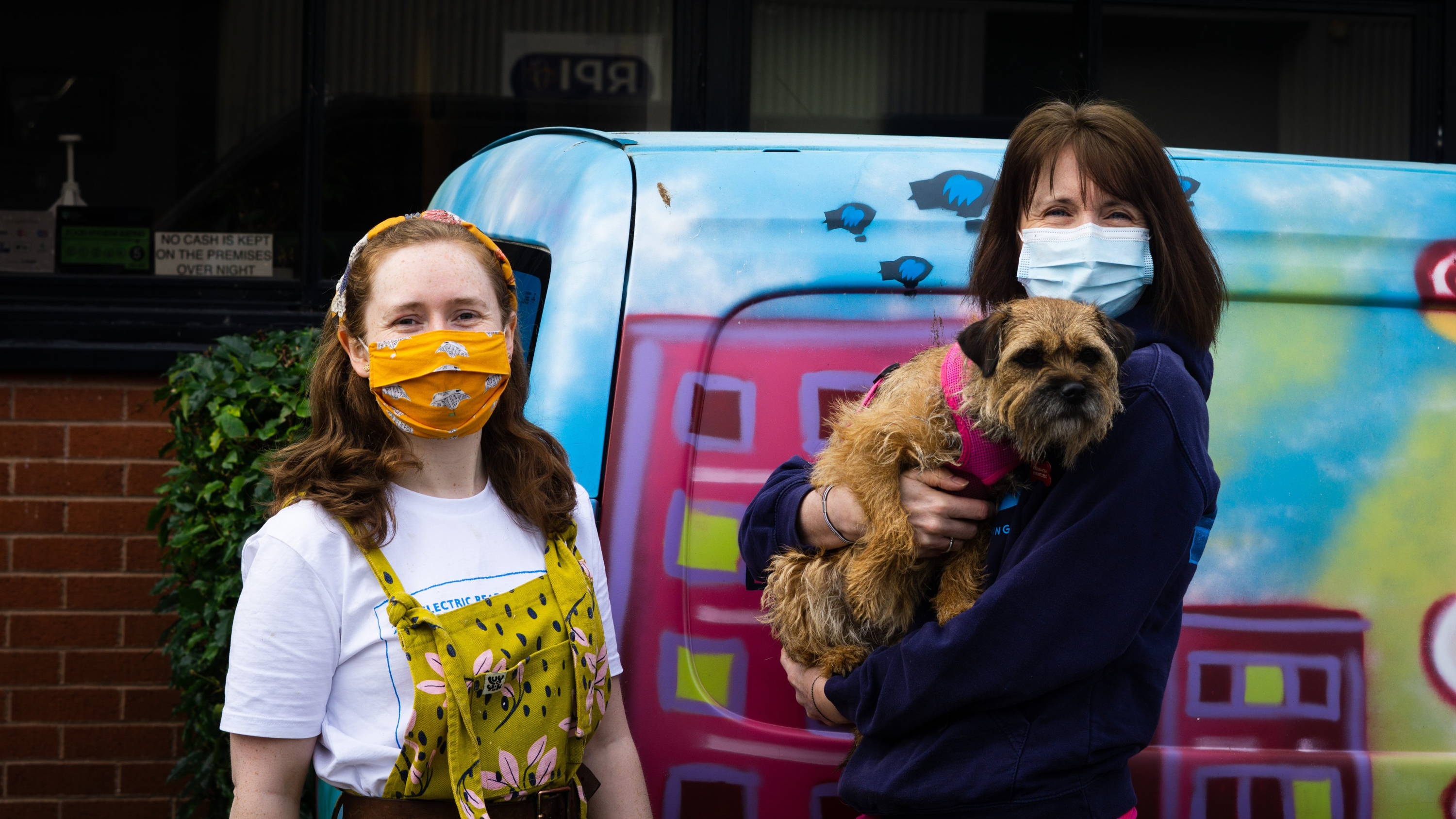 So the start of a beer was born, we knew we wanted it to be an IPA and the theme of support really ran deep. I would be joined by Chris's wife, Jacqs, and Poppy the dog to brew the beer. I was already feeling more connected than I have in months and could not wait for brew day.
To be continued, stay tuned for the beer name, can design and launch date...