I'm Too Mexi For My Stout - 5.4% Chocolate Churro Stout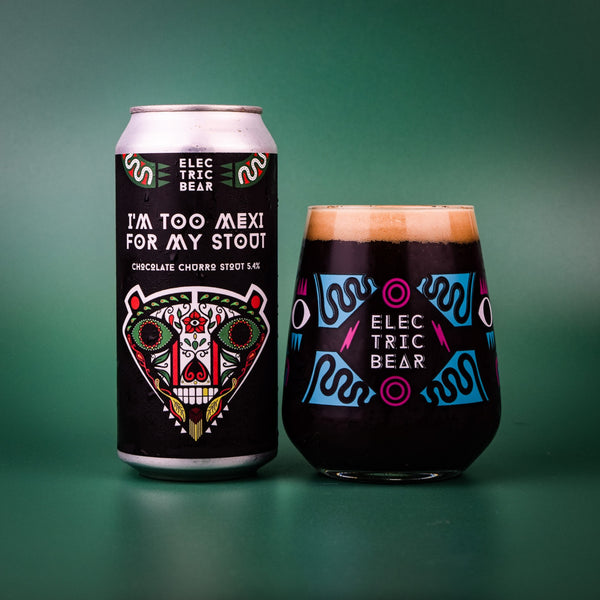 BEER STYLE
On Día de los Muertos you can never be Too Mexi For My Stout.
This Chocolate Churro Stout is packed full of cacao and Ceylon Cinnamon. Taste the warming sensation of a churro, dipped in rich chocolate sauce but in liquid form. On the day of the dead, you can never be too Mexi for this stout.
Choose from a single 440ml can or save on multipacks of 6, 12, or 24 cans.

Unfined, unfiltered, unpasteurised natural beer. Suitable for vegans.
​

ABV

5.4% 
​

MALTS

Extra Pale, Munich, Flaked Torrefied Oats, Torrified Wheat, Carafa iii, Crystal 100, Chocolate, Low Colour Chocolate, Biscuit
​

HOPS

Phoenix
INGREDIENTS
Cacao, Ceylon Cinnamon

ALLERGENS
Gluten