Rwy'n Hoffi Coffi - 4.6% Coffee Stout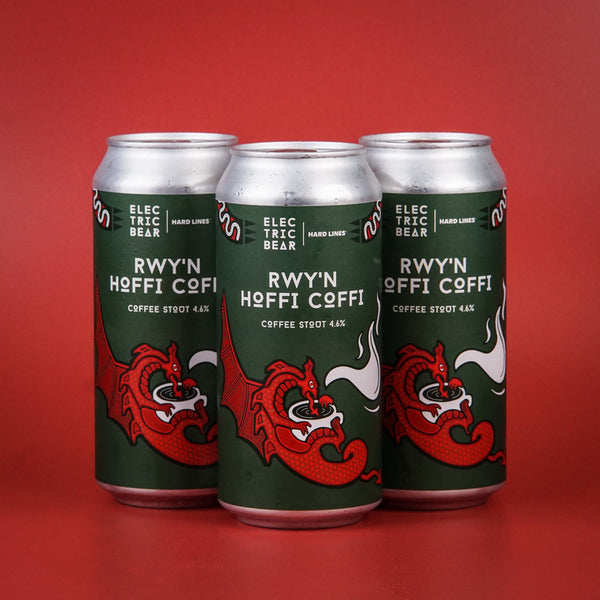 BEER STYLE
We had a House Party with Wales' finest coffee roastery, Hard Lines. Good times, great beer and some really really really good stuff.
Hard Lines are not just great coffee producers, they are innovators striving to produce the highest quality coffee alongside being as sustainable as possible, and we totally dig that! So much so, that we wanted to use their most popular brew to create a combination of our two favourite things.
This Coffee Stout has strong, roasty, espresso notes with a rounded nutty, dark chocolatey and dry finish. It really is a House Party in your mouth!
Choose from a single 440ml can or save on multipacks of 6, 12, or 24 cans.
Unfined, unfiltered, unpasteurised natural beer. Suitable for vegans.
​

ABV

4.6% 
​

MALTS

Extra Pale, Munich, Flaked Torrefied Oats, Torrefied Wheat, Carafa iii, Crystal 100, Chocolate, Low Colour Chocolate, Biscuit
​

HOPS

Phoenix
INGREDIENTS
House Party Coffee

ALLERGENS
Gluten