To Be Frank - 3.8% Pale Ale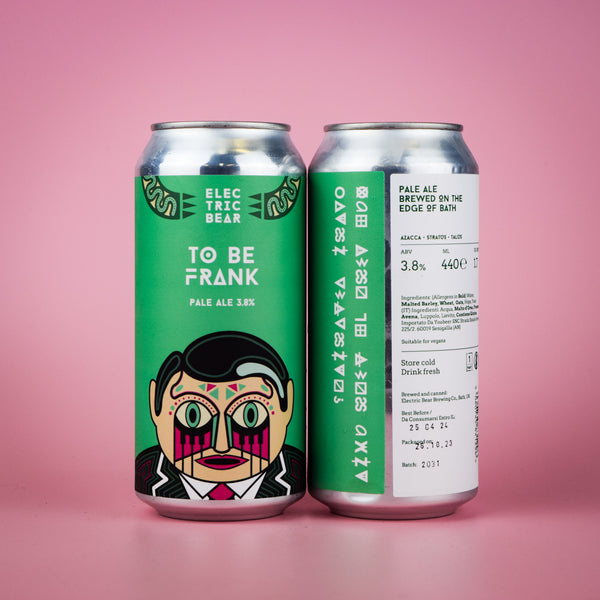 BEER STYLE
∆∆∆∆∆∆∆∆∆∆∆
This easy-drinking, characterful Pale Ale showcases a blend of Azacca, Strata, and Talus hops, resulting in a harmonious medley of flavours. A burst of juicy peach with a hint of zesty citrus adds a refreshing twist, accompanied by a subtle undercurrent of floral hints that provide a delicate, aromatic backdrop.
Choose from a single 440ml can or save on multipacks of 6, 12, or 24 cans.
Unfined, unfiltered, unpasteurised natural beer. Suitable for vegans.
​

ABV

3.8% 
​

MALTS

Extra Pale, Wheat Malt, Flaked Torrified Oats, Dextrin
​

HOPS

Azacca, Strata, Talus

ALLERGENS
Gluten