Volley Volley Volley, Oi Oi Oi - 5.8% IPA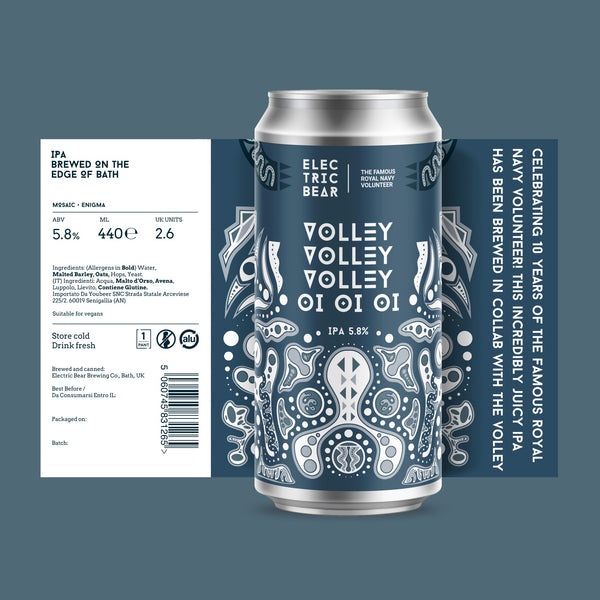 BEER STYLE
Celebrating 10 years of The Famous Royal Navy Volunteer!
This incredibly juicy IPA has been brewed in collab with the Volley of Kings Street, Bristol. Expect sharp fruits with a dry white grape and fresh finish.
Choose from a single 440ml can or save on multipacks of 6, 12, or 24 cans.
Unfined, unfiltered, unpasteurised natural beer. Suitable for vegans.
​

ABV

6% 
​

MALTS

Extra Pale, Dextrin, Flaked Malted Oats, Munich, Vienna
​

HOPS

Mosaic, Enigma

ALLERGENS
Gluten