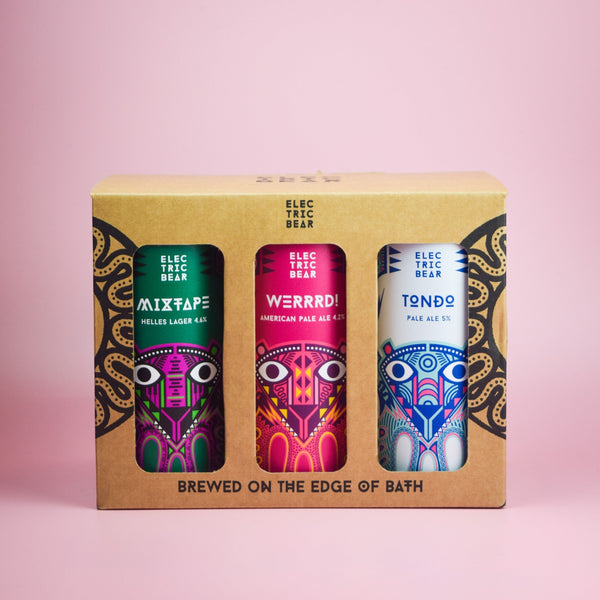 BEER STYLE

Choose between Pale, Mixed, Core, or Dark styles! This gift set includes a mix of 6 x 440ml cans presented in an Electric Bear gift box. 
The beers in each pack will be the latest, freshest beers from the brewery so may be different than pictured. 
ALLERGENS

Individual allergens are shown on each can and are available on request.
You might be interested in our fresh, mixed can cases.