Cosmic Conundrum - 4.6% Pale Ale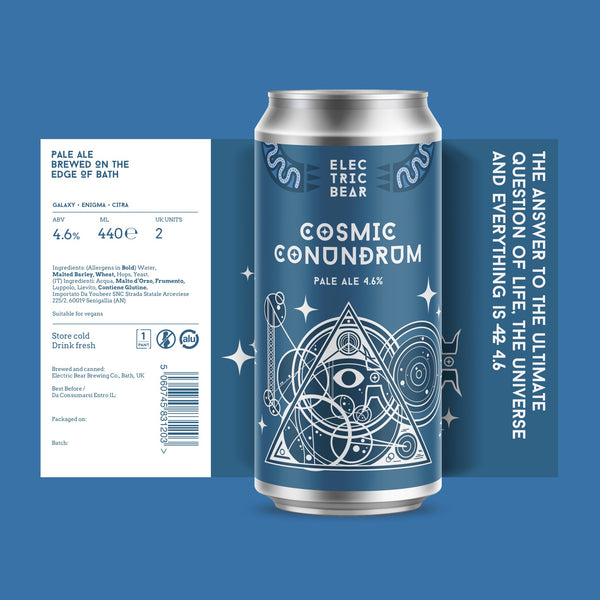 BEER STYLE
The answer to the ultimate question of life, the universe, and everything is 42

Inspired by its out-of-this-world hop profile; Citra, Galaxy, and Enigma. This refreshing little beauty has an all-round citrus depth with sweet aromas of white grape, tropical fruits, and a light dank finish.

Choose from a single 440ml can or save on multipacks of 6, 12, or 24 cans.
Unfined, unfiltered, unpasteurised natural beer. Suitable for vegans.
ABV
4.6%
​

MALTS

Extra Pale, Dextrin, Torrefied Wheat, Wheat Malt
​

HOPS

Citra, Enigma, Galaxy
ALLERGENS
Gluten