I'm Not A Robot - 5.2% Session IPA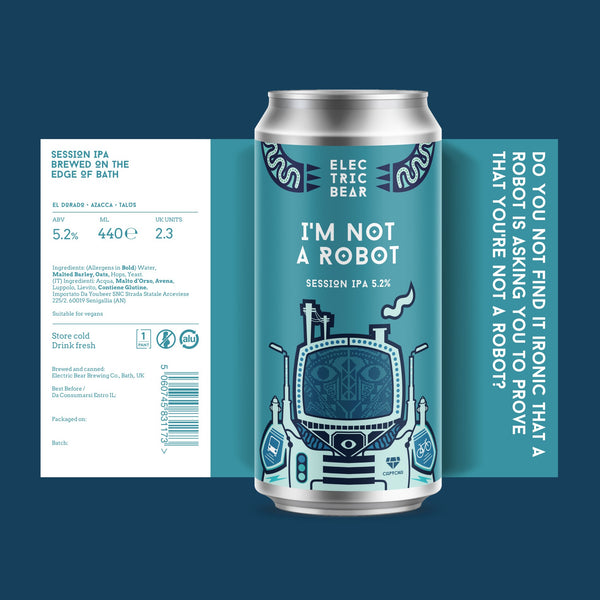 BEER STYLE
Do you not find it ironic that a robot is asking you to prove that you're not a robot?
Tropical fruit salad aromas and a zesty fresh palate make this an easy drinking Session IPA with a subtle dry finish.
Choose from a single 440ml can or save on multipacks of 6, 12, or 24 cans.
Unfined, unfiltered, unpasteurised natural beer. Suitable for vegans.
​

ABV

5.2% 
​

MALTS

Extra Pale, Chit Malt, Flaked Oats, Naked Malted Oats
​

HOPS

El Dorado, Azacca, Talus

ALLERGENS
Gluten