Werrrd! - 4.2% American Pale Ale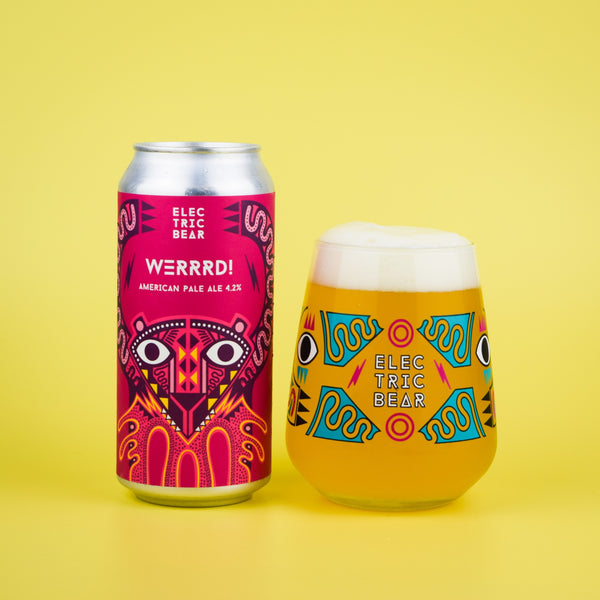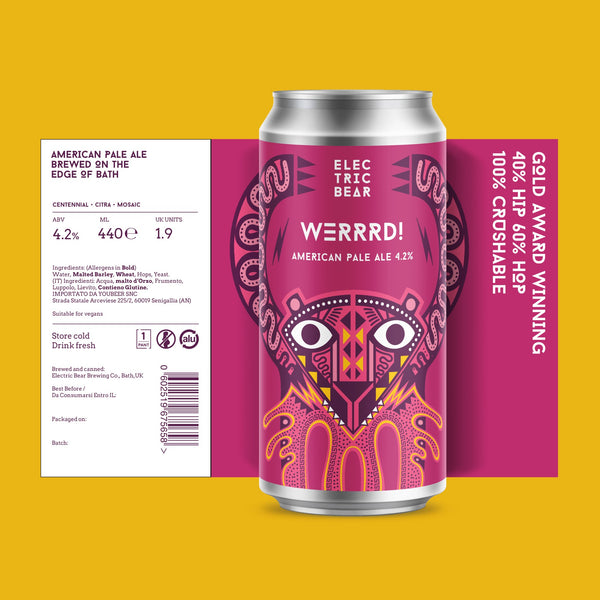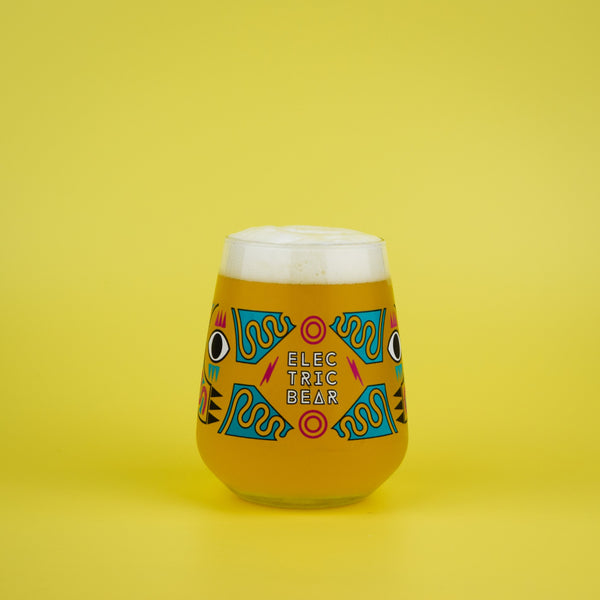 BEER STYLE
Gold Award Winning. 40% Hip, 60% Hop. 100% Crushable
This immensely crushable pale is brewed with some of our favourite fruit-forward hops. Bright aromas of pink grapefruit, mango, and orange rind follow through into the flavour that ends with a piney and zippy bitterness. 
Choose from a single 440ml can or save on multipacks of 6, 12, or 24 cans.
Unfined, unfiltered, unpasteurised natural beer. Suitable for vegans.
​

ABV

4.2% 
​

MALTS

Pale, Wheat
​

HOPS

Centennial, Citra, Mosaic
ALLERGENS
Gluten